Ladies' Tea 2017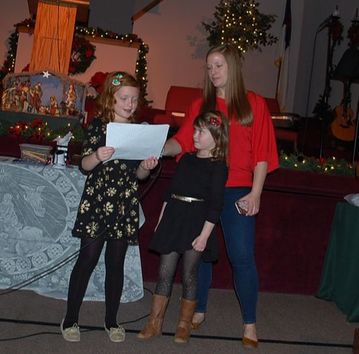 ---
Chicken Barbecue
Clothes Cabin
The Clothes Cabin serves around 45 people per month. Everything in our store if free. There are no restrictions on who may use this service. There are women's, men's and Children's clothing and shoes available. The "Back to School" event was held on July 21st-22nd. 110 people attended. "Black Friday" had over 30 people in attendance. Everything is inspected and cleaned before being placed in the Clothes Cabin.
​A drop off box is located next to the cabin for anyone wishing to donate clothing or shoes that are in good condition.

Hog Roast 2017
The Hog Roast was hosted by the Keen family on July 1st. There was lots of good food, fellowship, music & fun times. A fishing tournament was held with prizes awarded. The bounce slide and swimming in the pond was a big hit with the kids.